Remote work is not new; many companies like Amazon, Google, and Microsoft offered employees one day to work from home weekly. Working remotely for a day proved great for mental well-being, overall productivity, and added profits for the company.
After the covid-19 pandemic, which restricted most of us to homes, companies turned to this new work-from-home dynamic, which resulted in the shift of hiring remote employees.
Companies like Twitter and Facebook have made certain roles permanently remote. But there are certain aspects the company needs to undertake to assess if they are ready to take on this work model.
Read on to get complete insight.
Research Supports the Benefits of Remote Work Dynamic for the Companies
Research conducted by Professor Nicholas Bloom with James Liang (research student) in 2017, states:
"Everything I saw was pro-working from home and put out by the people who were for it from the outset," he says in his TEDx Stanford Talk.
He also pointed out in research how hiring remote employees increased business productivity by a staggering 13%.
But is your business ready to hire remote employees?
How to Know You Can Hire Remote Employees?
Certain positions in every workplace do not require employees to be present 9-5, five days a week. First, you can sort these positions, and then you can begin your journey toward remote hiring.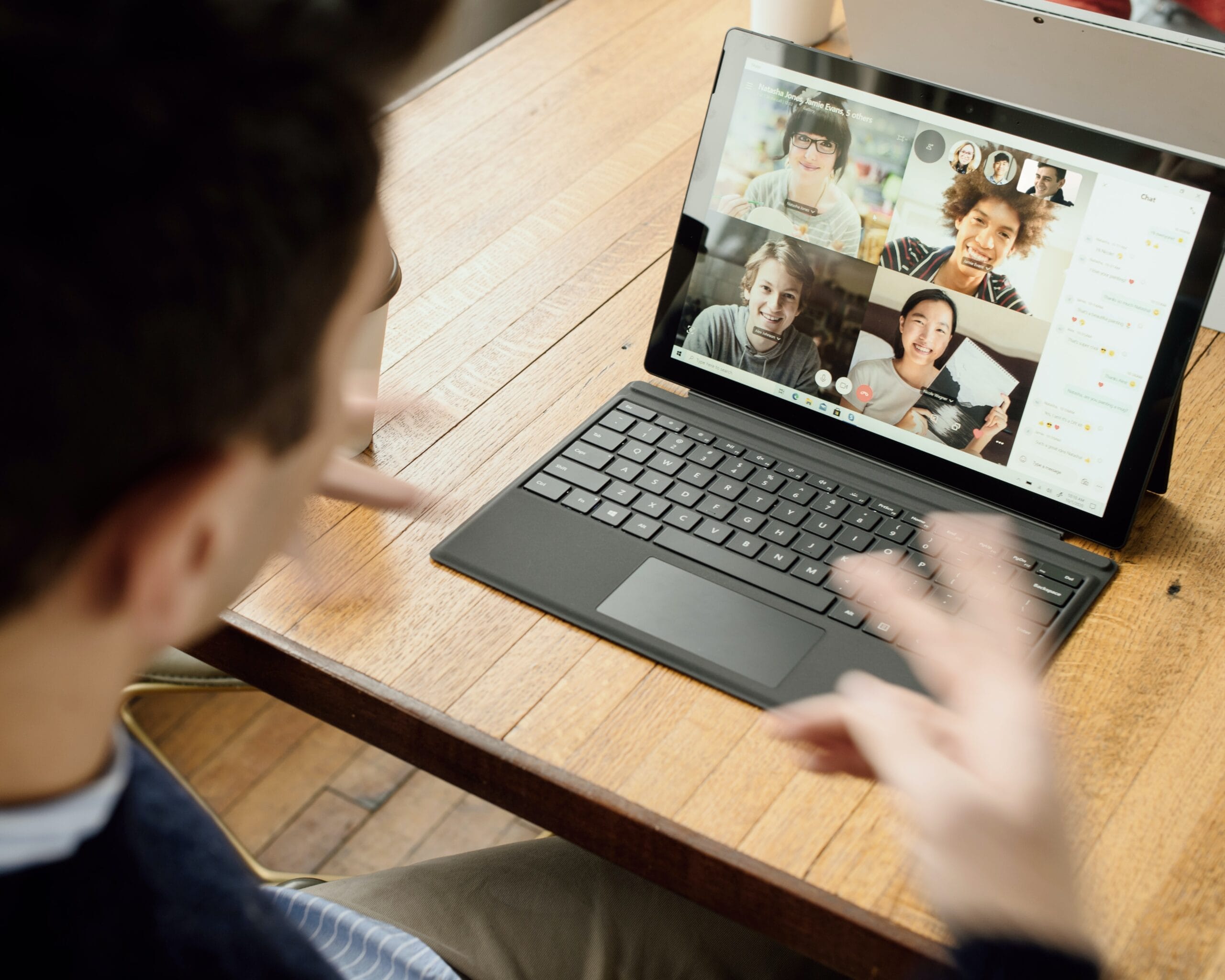 Deliberations Before Hiring Remote Employee
Communicate the goals, expectations, and targets very clearly. Put a communication channel in place, so all employees have set targets and know what is expected from them.
Set up the tools of communication. Many mediums can help you stay connected on the progress of the project. Meanwhile, you can establish video conferences with remote employees and ascertain their progress.
The next step is crucial. You need to create a good policy that ensures all employees are on the same page with their roles and expectations from their position.

The element of the office environment creates social interactions. Since the element is missing, you can create meeting hours where employees sit down over a coffee and discuss projects and aspirations or even talk about mundane things. This could create a great working environment.

Always check in on employees and reach out to monitor their progress. They might need direction or support.
These protocols will help you create a harmonious working environment amid hybrid or remote modes of work.
How to Prepare Employees for Remote Work
To ensure a synchronised and seamless process, here are some practices that will bring greater advantages to your organisation.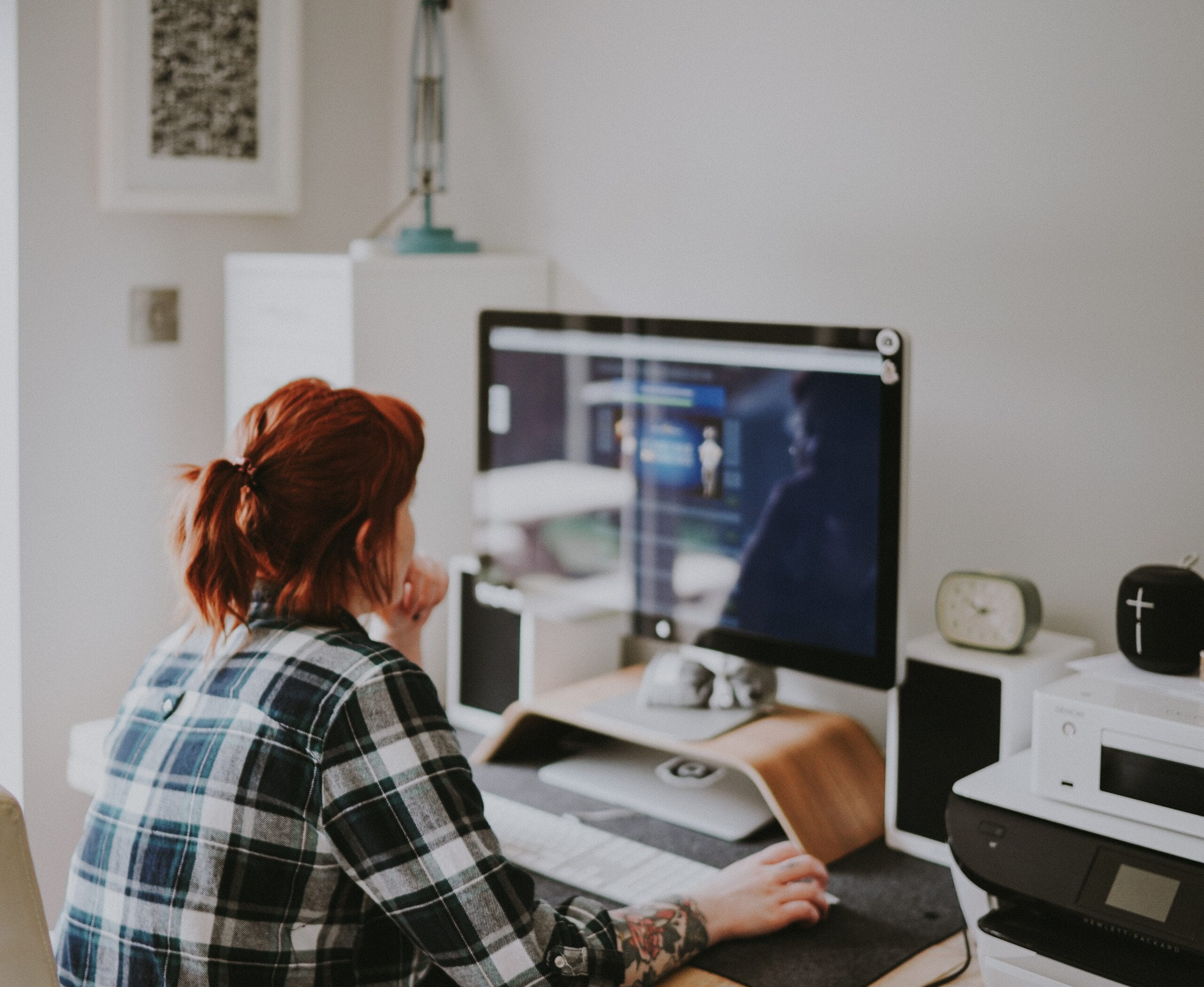 Encourage and guide the employees to set up a workspace, so they remain focused through the work hours. Ideally, the workstation should be in a quiet, distant part of the house with a desk setup.
You can offer the employees flexible work hours during the weeks when deadlines aren't approaching. Ascertain the hours they need to clock in to get the task done. They can attend to their family commitments and get work done at a suitable time.
It always helps to reach out and ask if they need any help. You can also discuss their stance on a particular task and brainstorm with them. The power of brainstorming is highly underrated.
Make it a point to discuss their productivity compared to the on-site dynamic. Encourage them to take support and training if needed. A little brush-up course online on managing productivity when working remotely can help a long way. Many companies have mandatory training before remote induction.
Invest in tools like Google Meet, Hangouts, Microsoft Teams, Zoom, Trello, Slack, Dropbox, and others. These tools are highly advanced to handle all the teamwork management and communication amongst the team.
Benefits of Remote Work Dynamic
The pandemic has pushed the corporate setup to try this new dynamic which they were always doubtful about.
The benefits of this work dynamic are two-fold. It has numerous benefits to the employees and is often talked about, but it poses equal and great benefits to companies in the form of productivity, profits, and job satisfaction.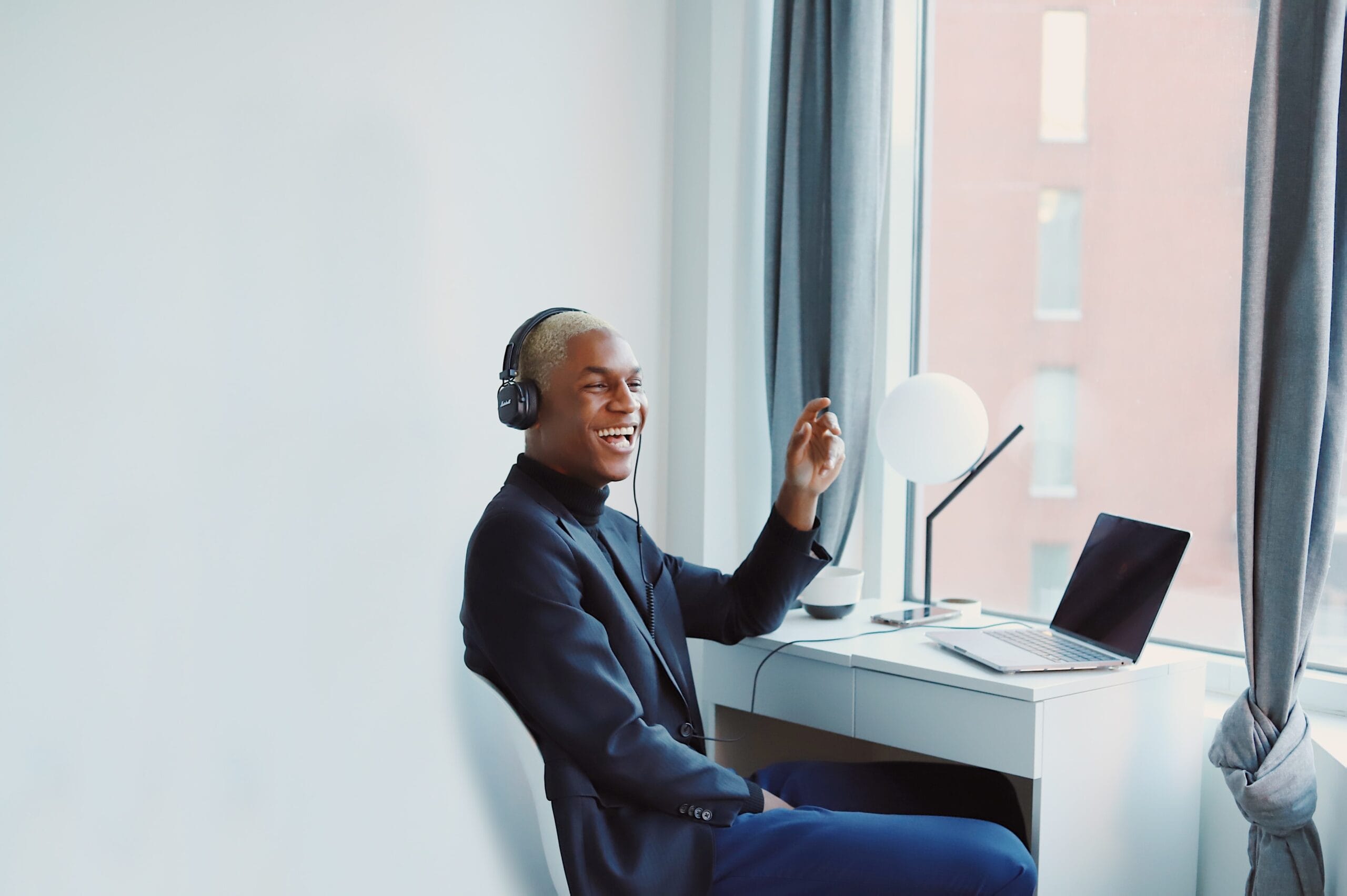 Let's take a glance at various benefits:
A recent spike came to notice, which we now term

Great Resignation

. Employees feel the urge to move on and leave jobs if they are not offered flexible work terms. If the remote work option is on the table, companies can retain their trained and skilled employees longer. 

When you hire remote employees, your pool of potential employees can expand from local to international specialists. Often you can find better-skilled professionals in an entirely different continent. 

No need to maintain large offices and pay enormous rents and bills. You are cutting back a lot on these secondary expenses incurred monthly in a traditional office setup. 

Employees find more time to work as they reduce their commute time. Another great upside for employees to enjoy is eliminating the need to get ready every morning. They can work in their most comfortable home clothes and exclude many other

social stresses

.  

Employees can complete their tasks, spend more time with their families, or pursue hobbies with flexible work hours. In short, happy employees happy organisation.
Since many companies have shifted to remote dynamics for two years, some stats are shocking eye-openers. In a stats presented by Global Workplace Analytics, an estimated 600,000 cars are off the road due to remote work dynamics, resulting in reduced carbon emission.
As a result, the need to burn fossil fuels used heavily in heat, electricity, and transportation is reduced. The peak hours that result in high carbon emissions in the morning and off time have also been reduced.
As employees work from home, digitalization has taken enormous speed hence a huge reduction in paper use. The need to print every document and catalogue in files is replaced with Google Drive, MediaFire, OneDrive, and Hightail like online tools.
It may seem insignificant, but it impacted the earth. Cleaning supplies were used regularly to maintain sanitation in office spaces. Moreover, spending vast amounts of office supplies, plastic cups, everything has reduced.
Challenges In Remote Work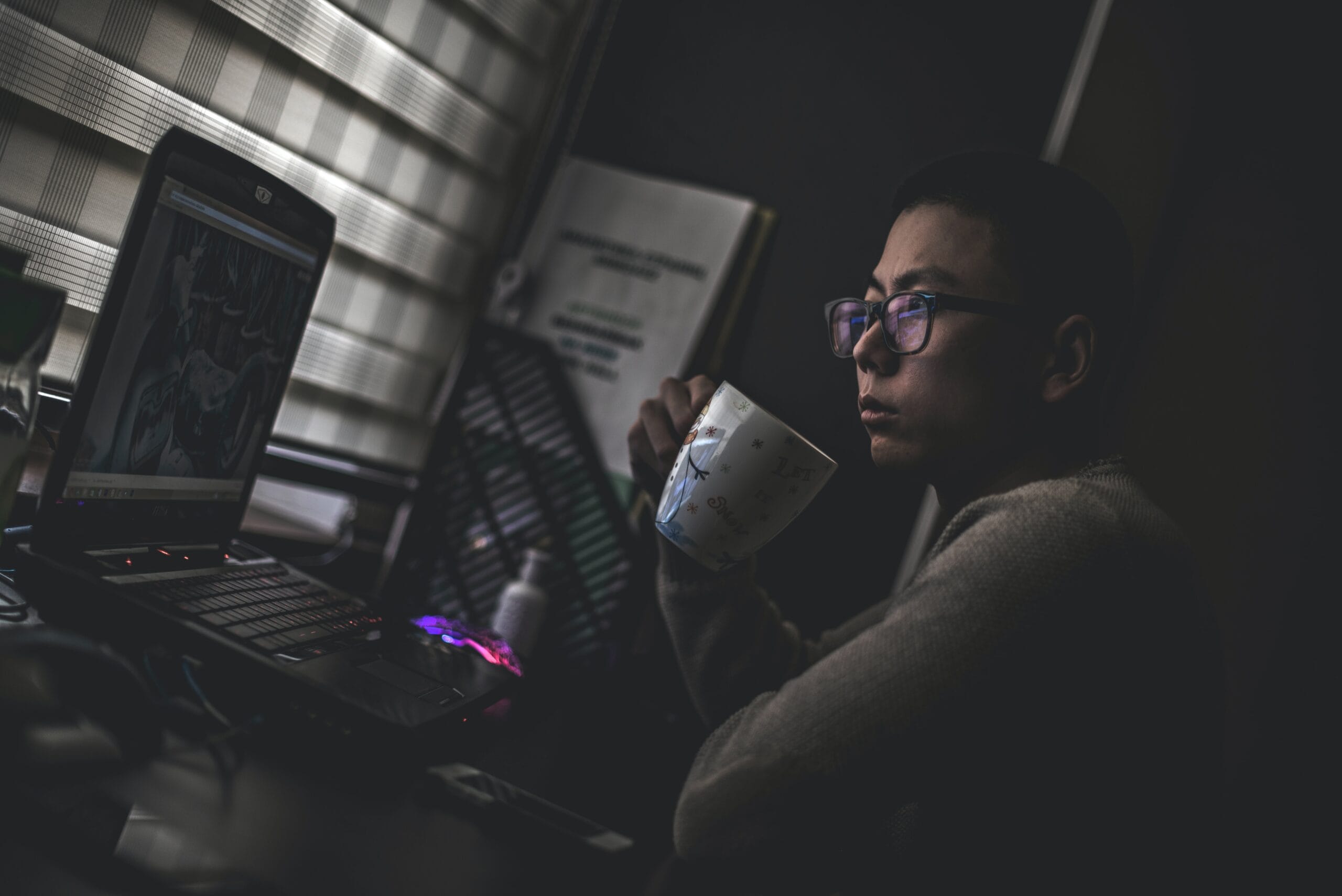 Now that we have painted only a rosy picture let's take a stride toward the problem one faces in remote work.
The lack of communication among departments that are interdependent on a project can result in miscalculations. 

For any technical or IT-related issues, you always have an IT team to fall back to. However, when working remotely, all problems and bugs need to be sorted by the employee. It could pose to be tricky as everyone is not tech-savvy. 

If you have people in your team who come from different time zones, there can be a problem in collaboration, engagement, and communication. 

Some individuals have also reported feeling less motivated to work since they aren't in a work environment. They feel they need to be surrounded by office mates who work around them and make them feel inspired and motivated. 

Since you aren't surrounded by co-workers, it is easy to fall into distractions. For instance, once you pick up the phone on that ping, you may go down the rabbit hole and lose track of time. Social media, activity at home, and other priorities at home pose a great distraction. 

This is the biggest challenge when adapting to remote work dynamically —feeling isolated. Many employees are inclined to return to the office because they feel isolated. However, the numbers are higher than those who prefer to work from home. 

Remote or work-from-home can also add pressure to attending to your family's needs during work hours.
The point of highlighting these challenges is not to discourage but to prepare for all the challenges in switching to a remote work dynamic. You can always stay ahead of problems to ensure everything runs smoothly.
Steps to Introduce Remote Work
Here are some ways you can introduce remote work while enjoying the benefits.
Outline Who Is Eligible to Work Remote and Why:

A clear guideline of what roles and positions are entitled to shift to remote work will maintain the anatomy of uniformity and regulations.  

Set the Parameters:

The guidelines and contracts that bind any office employee on the job are crucial. Outlining the working hours and meeting targets should be highlighted. 

Equip the Offices:

A proper and ergonomic setup must be required, whether at job sites or homes.    
The benefits of remote work outweigh the job site work. Many studies have shown the success rate, increased profits, and employees productivity when shifting to remote work.
Nowadays, employees ask for flexible work roles when looking for work. By 2028, it is anticipated, 70% of work will shift to remote.
It is high time to make the shift and bring the change for the betterment of your organisation.
Download Our
Overseas
Salary Guide