2020 changed the global dynamics when it experienced a spike in digitalization and remote-friendly alternatives. Today, we've changed the lens for viewing businesses, operations, tasks, and responsibilities. The international virtual assistant (VA) market is among the digital products that have flourished significantly. Despite not having offices, executives still required help, and the increased acceptance of remote work made using VAs a desirable choice.

The exceptional rise in hiring virtual assistants has also paved a way for several start-up businesses who're still at the one-man stage. Delegating tasks to virtual assistants frees up quality time for entrepreneurs to invest in expanding their businesses. Suffice to say, the cost and feasibility benefits make hiring a virtual assistant a no-brainer.
When it comes to employing a virtual assistant, you have many possibilities. However, you should not want to work with any average virtual assistant. Instead, you must ensure that your virtual assistant is suitable for you and your company. Asking yourself a few crucial questions can help you decide if you want to hire a freelancer or virtual assistance provider.

Here are five questions to ask yourself before you start interviewing for virtual assistants.
Do I Have Any Work That I Can Delegate To Free Up My Time?
Most of the time, we are unaware of how many tiny, occasional projects eventually become part of our daily lives. Sure, we may consider ourselves super humans, capable of doing it all by ourselves, but even we have got certain limits and time restraints. Additionally, it's mind boggling when we finally realize how these seemingly small tasks can consume so much of our precious time.
The smart decision to make is considering all such tasks that don't require your immediate and complete attention. List them together and allocate them to a virtual assistant. There you have it: a lot more time to worry about the more crucial responsibilities!
You may think if hiring a full-time staff can be more beneficial, but at the cost of unnecessarily piling up your operation expenditures – no it isn't. Instead, hiring a virtual assistant means opting for a more versatile and cost-effective alternative for all your project-based and continuous tasks, making VAs essential for the post-COVID era.
Defining your project's scope becomes less challenging when you've got a concise list of services and tasks to be done, encouraging effective negotiation with a potential VA. Before you panic about not having complete information: take a calming breath, please. You can simply identify the area where you need support and that's enough for VAs to evaluate the most optimal solution for you.
Investing in anything new requires answering the fundamental question: how much to spend? Knowing your budget enables you to choose the suitable service for finding your virtual assistant. Once done, you can compile all projects you plan on assigning the VA, ideally separating simpler jobs from the more complex ones.
The simple yet time-consuming chores often involve copying and pasting information, inputting related data, changing spreadsheets, etc. You can pay less per hour if these are your essential activities.
The second factor is considering the benefits of going for the the primary degree of service, known as the freelancer level, where you deal directly with the freelancer since you are on a low budget. Depending on the expertise you're seeking for, generic virtual assistance can cost you anywhere between $5 to $10 per hour in the US.
Ideally, you should look for your virtual assistant at websites like Upwork and Freelancer. Alas, that can include extra effort – and higher risks. Plus, you may find VAs with different charges depending on their hourly rates, retainer charges, fixed packages, and project-based pricing. So, don't forget to compare their actual costs. Oh, and always check whether they bill upfront or after job completion.
After shortlisting the best VAs, double check to see you stick to your spending plan. Ultimately, a higher rate does not always imply more outstanding service and vice versa. Set your investment according to your budget and proceed from there.
How To Communicate My Needs Efficiently?
You must always consider how you will connect with someone from another area – or the other side of the globe, especially if you're the only person in your organization or use just the telephone for communication.
Ask yourself this: do you prefer to be silent and avoid conversation daily, or would a daily or weekly phone conversation to communicate better benefit you? As a rule of thumb: avoid VAs preferring to be quite if you want to talk.
Then there's the question of supportable communication tools like Zoom, Skype, email-sharing, or cloud-based programs to select. Other essential questions can include considering your communication plan: whether you're looking for daily or weekly conferences to plan or monthly get-togethers.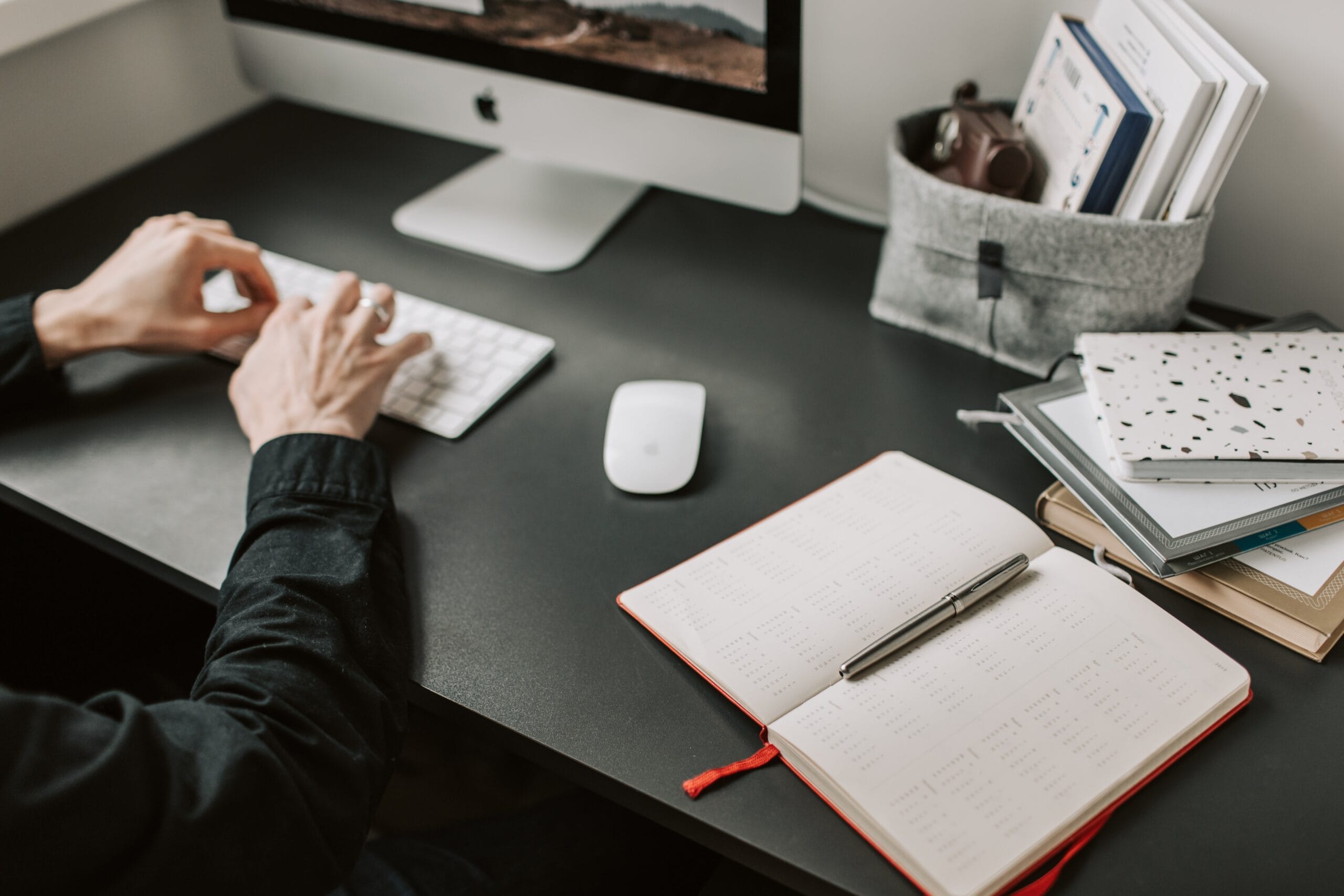 How To Ensure The Virtual Assistant Is Trustworthy?
While VAs seem intriguing, there's a massive question of their trustworthiness. When selecting an optimal virtual assistant, you must assess if it is already a member of several groups or has an extensive list of formal certifications. As the saying goes: the more, the merrier.
Of course, it's not compulsory that VAs lacking accreditations aren't competent. But certifications do signal higher efficiency and surely, that's what most of us want to notch up our competitiveness anyways.
When hiring a full-time staff, you always evaluate a candidate's employment history because it is a good indicator of experience. You must do the same when hiring the best virtual assistant. Go through their employment record or interview before hiring them and ask questions linked to your tasks. This offers you insight on if the VA is compatible with your deadlines or not.
You can even consult companies outsourcing work. Consultation may cost more but don't let that daunt you. The extra step helps you in becoming more confident about the virtual assistant's expertise, skills, and dependability when working for you.
Disclaimer alert: your initial investment in a VA may not always be fruitful. But we face ups and downs every time. Don't let one negative encounter distrust VAs. You'd be surprised to discover the availability of countless experienced and professional VAs waiting to offer top-notch assistance. Your ultimate goal is to cancel your contract before spending too much money in a scenario that is not functioning as soon as you realize that a VA is not a suitable match.
Security is a critical component of every organization. Unfortunately, due to the lack of business-grade security mechanisms on home networks and PCs, remote employees are now a target for hackers. You must have security guidelines to safeguard your network and information from harmful attacks if VA logs in to your systems using a personal computer.
Security risks can be substantial if you let someone enter systems such as accounting, CRM, expenditures, and credit card data. Therefore, it's also important to consider if the virtual assistant is reliable and adheres to the best security practices.
Some platforms let you run background investigations, only provide VAs encrypted credentials (so they do not see your actual login information), and automatically remove access if you think something is strange.
Notch up your security by confirming your virtual assistant's registration with the ICO, indemnity insurance, and compliance with GDPR. Additionally, it's always beneficial to find a VA offering a detailed guide on how they safeguard the data you provide them and are even willing to agree to an NDA (non-disclosure or confidentiality agreement).
Being a business owner, one thing you're crystal clear about is knowing the significance of time. Managing everything and taking decisions on time can be challenging and all you want is giving your undivided attention to tasks that demand high knowledge and awareness. It's times like these when hiring a virtual assistant becomes dire, helping you with fulfilling the other tasks that you may have to otherwise delegate or outsource.
The mere thought of delegating your tasks can be unsettling, more so because of the fear of the unknown. But that's where Bionic Talent is there to help! A few basic inquiries do wonders to avoid numerous confusions and extraordinary effort. Be patient while you conduct your VA research. If everything goes as planned, you'll connect with a VA with whom you'll form a relationship that will help your company for a long time.
Download Our
Overseas
Salary Guide